Seventh Grade
Middle School Facutly
Mrs. Wragg - Science, Spelling/Vocabulary
Curriculum

Literature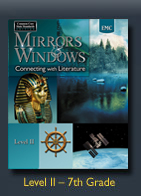 Text: Mirrors and Windows; EMC Publishing. 2012

Primary units: Short stories; O. Henry; Media literacy; Reading non-fiction; Drama; Folk literature; Mythology; Novel Studies - The Adventures of Tom Sawyer and The Bronze Bow.

Skills taught: plot; conflict; characterization; elements of the story; Greek/Roman mythology; author studies; irony; theme; metamorphosis; point of view; non-fiction reading model; imagery; figurative language; satire; propaganda; public speaking.

Teaching methods and resources used: Basal reader; Accelerated Reader program; novel studies; Literature Circles; projects; group and silent reading.

Language Arts



Text: Writing and Grammar Bronze Level; Prentice Hall
Primary units :
Grammar: Parts of sentences; Nouns; Verbs; Pronouns; Adverbs; Prepositions; Adjectives; Punctuation; Listening; Study skills; Clauses; Phrases;
Writing: Narrative; Persuasive; Descriptive; Research; Short story; 6+1 Traits of Writing

Skills taught: capitalization and punctuation; word usage; vocabulary; sentence combining; writing process; study skills; dialogue and quotations; possessives; connotation; antonyms and synonyms; paraphrasing and note taking; fact and opinion; research and library skills; homophones and homographs.
Teaching methods and resources used: Lecture; class discussion; oral drills; journals; peer tutoring; tests; skits; art projects; bulletin boards; charts; computers; language games; workbooks; dictionaries; thesaurus; letter writing

Spelling
Text: Vocabulary in Action, Level H
Skills taught: word meaning; words in context; pronunciation; prefixes; suffixes; synonyms; antonyms
Teaching methods and resources used: weekly word lists; creating sentences with spelling words; tests; study; dictation sentences; teacher dictated sentences; Spelling Bees.

Mathematics


Text: Holt McDougal Pre-Algebra

The curriculum that will be covered this year is as follows:
Discussion of Irrational numbers; work with radicals and integer exponents; understand connections between proportional relationships, lines and linear equations; analyze and solve linear equations and pairs of simultaneous linear equations; functions; use of functions to model problems; understand congruence and similarity in geometry; use the Pythagorean Theorem; solve problems using volume of cylinders, cones and spheres; investigate patterns of association in data(scatter plots, outliers, clustering, etc)
ALGEBRA
Text: Holt McDougal Algebra I
The curriculum to be covered this year include the following:
Perform arithmetic operations on polynomials ; understand the relationship between zeros and factors of polynomials; use polynomial identities to solve problems; rewrite rational expressions; create equations that describe numbers or relationships; solve equations and inequalities with one variable; solve systems of equations; represent and solve equations and inequalities graphically
Social Studies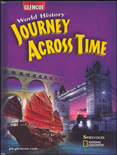 Text: World History Journey Across Time 2008 McGraw-Hill

Primary units: Geography; Early civilizations; Ancient Egypt; Ancient Israel; Ancient Greeks; Early India; Early China; Rome; Early Christianity; Islam; Medieval Africa and Japan; Medieval Europe; Renaissance and Reformation; Enlightenment and Revolution
Skills taught: basic map skills: oragainzation of information, note-taking and note revision, writing as a fundamental tool of learning; writing various reports and summations, disscussion as a mode of learning (Aristotilian method); using/preparing tables and charts, timelines, using the internet to monitor current events, and using the internet as a resource for a variety of reports (written, poster and group reports), using research as preparation for debates and written statements of opinions on critical issues.

Teaching methods and resources used: lecture, class discussions, debates, assignments from text, group projects, cooperative learning, peer tutoring, tests and quizzes, research reports, guest speakers, field trips, videos, art projects, maps, charts, bulletin boards, newspapers and periodicals, computer resources, internet, games, puzzles, teacher generated materials, student taught lessons.

Science


Text: MacMillan McGraw Hill Science 2005

Primary units: Structure and classification of living things; cell structure, processes and reproduction; vertebrate and invertabrate clasification; adaptations over time; study of human body systems; introduction to Mendelian genetics; formation and classification of rocks; mineral identification; characteristics of Earth's atmosphere, climate and daily weather patterns

Skills taught: use of microscopes; observing, identifying and classifying material; measuring using the metric system; collecting and interpreting data; hypothsizing and predicting outcomes; decision making; dissecting procedures; science fair.

Teaching methods and resources used: class discussion, group projects, guest speakers, field trips, computer lab, videos, experiments, art projects, teacher generated materials, dissection, microscopes, outdoor classroom, lecture
Religion

Text: Faith First. Legacy Edition RCL Benziger 2010.

Primary units: Doctrine; Morality